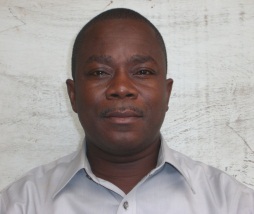 Prof. Kwasi Preko Bsc. Geology with Physics, Msc. Geophysics, PhD (Geophysics)
Consultant Geophysicist.
Kwasi Preko holds a doctorate degree in Geophysics from University of Karlsruhe, Germany. He is a Senior lecturer at the Kwame Nkrumah University of Science and Technology. He has handled and researched on major Geophysics projects in Ghana and beyond. His key research areas are
Geophysical methods in groundwater and mineral exploration
Pavement and asphalt thickness investigations using the ground penetrating radar
Determination of volumetric soil water content in the vadose zone using the ground penetrating radar technique and electrical resistivity methods.
Investigation into soil moisture, climate change and agricultural yield using geophysical techniques meteorological models.
He has a lot of publications to his credit and also presented papers at many international conferences. He brings on board a rich experience in Geology and Geophysics from the projects undertaken on the major Gold belts of West Africa and beyond.
---
Alfred Agyei Berko – Project Manager (BSc Geology, MPhil Geophysics) 
Alfred has 11 years broad geophysical experience in the Gold and Iron minerals industry, specialising in project management, wide range of data collection with optimum safety standards in Ground Gravity surveys, Ground Magnetics, Induced Polarization and Resistivity surveys, Ground Penetrating Radar (GPR) surveys, Data Processing and Interpretation of geophysical data collected together with the consulting geophysicist. Prior to joining Geosurv Global, Alfred worked as a Staff Geophysical Technologist with Newmont Ghana Gold limited for almost 8 years as one of its lead geophysical personnel. His professional career has covered greenfield exploration, brownfield exploration as well as mining and near mining operations working in some of the toughest terrain across the globe. Alfred has worked in virtually all over Ghana collecting and analysing geophysical data, Guinea, North America and Peru. He currently leads all field projects for Geosurv with its support staff reporting to the Consulting Geophysicist. He is able to work independently and/or in teams at operations and various exploration levels under varying conditions and different environments. He has proven administrative and organizational skills, supported by good leadership and interpersonal skills. He works to the highest safety standards in the industry.
---
Evans Manu – Consultant Hydrogeologist/Geophysicist (BSc Physics, MSc Geophysics) 
Evans holds Master's degree in Geophysics from Kwame Nkrumah University of Science and Technology Kumasi. Currently he is a Research Scientist at Water Research Institute of Council for Scientific and Industrial Research (CSIR) as an exploration geophysicist/hydrogeologist. His key research areas of expertise are;
geophysical exploration in groundwater, Geotechnical and mineral exploration" using the ground penetrating radar, electrical resistivity, magnetic, gravity, seismic and electromagnetic methods. He was a key member of the KNUST geophysical team that used various geophysical methods for exploration consultancy works. He has also in-depth knowledge on some of the geophysical methods used in mineral exploration from Newmont Ghana gold limited. He has handled and researched on major Geophysics projects in Ghana and beyond. His key research areas are
Application of ground penetrating radar in delineating zones of gold mineralization at the Subenso concession of Newmont Ghana gold limited",
Estimation of water table depths and local groundwater flow pattern using ground penetrating radar",
 Ground water exploration in the Pru district of Ghana using electrical resistivity tomography and vertical electrical sounding techniques" and
Assessing the groundwater potential of the Kintampo North municipality of the Brong Ahafo region of Ghana using the electromagnetic and vertical electrical sounding method" etc.


---

Benjamin Boadi – Field Geophysicist ( BSc Physics, MPhil Geophysics) Benjamin holds M.Sc. degree in Geophysics from the Kwame Nkrumah University of Science and Technology (K.N.U.S.T).  Having worked with the Newmont Ghana Geophysics team  he possess the required skills to acquire, process and interpret 3-D borehole logging data, 3-D induced polarization (pole-dipole) data, Magnetic susceptibility data, and Aeromagnetic data as well as Ground Penetrating Radar data. He is also knowledgeable in the use of GIS in Geosciences application (Mineral Potential Mapping and Environmental Application).  Besides being a joy to work with as a team player, he is a take-charge person who is able to present creative ideas and communicate the benefits. He has the ability to take up additional responsibilities and meet deadlines. In addition to adhering to safety polices, he assumes a leadership role in safety, inspiring and motivating colleagues to strictly follow safety procedures and being proactive in identifying work related hazards and eliminating them. He strives for continued excellence and sincerely hopes to further develop his passion in this dynamic industry, believing that he will be able to contribute to the advancement of the industry with his skills and experience. He has gained experience in geophysical data acquisition and processing from Ghana, Nigeria and South Africa.

---

Augustine Nsiah – Geophysical Technologist (BSc Physics) Augustine is Competent and Skilled Geophysical Technologist with close to 6 years working experience having completed his Bachelor's Degree in Physics with an option in Geophysics in 2009. His capabilities include Gradient Array surveys, Pole Dipole survey, Schlumberger survey, 3D surveys, Magnetic surveys and Down Hole survey. Augustine has worked in several parts of the country, Ghana (i.e. Western region, Ashanti region, Brong Ahafo, etc). Prior to joining Geosurv Global Ghana, he worked as a Geophysical Technologist for Newmont Ghana Gold Limited, a renowned mining company on their West Africa Operations. He also conducted Geophysical surveys for Castle Peak Ghana. Having worked as a Teaching Assistant for Professor S.K Danour, Physics Department, KNUST- Ghana in 2009/2010 National Service Program, he was also a Research Assistant for the 2nd Ewiem Nimdie International Summer School, KNUST-Ghana.